Ford C-MAX Energi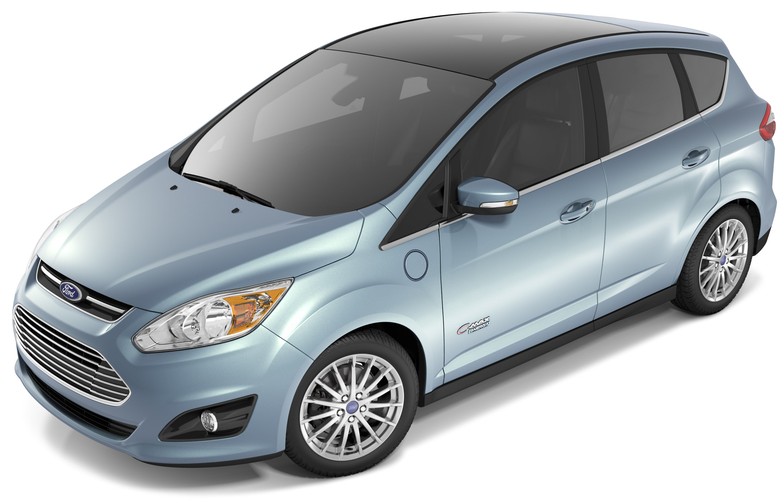 2013 Ford C-MAX Energi plug-in hybrid vehicle delivers 100 MPGe combined and up to 620 miles of range on a single tank of gas and a fully charged battery. Starting MSRP is $32,950. C-MAX Energi also can drive up to 21 miles in electric mode only with top speed in electric mode of 85 mph.
C-MAX Energi's power is the combination of a gasoline engine, a battery-driven electric motor and a new hybrid transmission called HF35. HF35 – designed in-house by Ford and manufactured at the company's Van Dyke Transmission Plant – allows for operation at higher speeds than any other hybrid utility by featuring more precise controls that deliver higher levels of refinement as the powertrain transitions between engine and electric drive. When powered by gasoline, C-MAX Energi uses the all-new 2.0-liter Atkinson-cycle four-cylinder engine. In electric-only mode, C-MAX Energi uses an advanced 7.6-kWh lithium-ion (li-ion) battery pack that can charge in as little as 2.5 hours when using a 240-volt charging station.
The 0-62 mph (0-100 km/h) sprint time is about 10 sec. Length 173.6 in (4.4 m). Seating capacity 5.
Video